More about 'Over a Brew'
We want time to get alongside each other over a brew, to share and test out ideas that will improve people's experiences of requesting and accessing adult social care. Therefore, the region alongside Curators of Change (people who access care and support) have set up virtual "Over a Brew" coffee sessions to provide an open, honest space for people who draw on care and support, commissioners and providers to come together to talk about what's working well and not so well. The key findings from each session, which is run every last Friday of each month (except August and December), will feed back into the "Putting People at the Heart of Care and Support" working group which will develop actions for the year ahead with a "we said", "we did" approach.
These are our commitments to improve co-production when we met together as two groups in September 2023. 10 regional commitments to improve co-production locally We will meet again in March/April 2024 to discuss progress.
The Over a Brew sessions are open to anyone:
Receiving or looking for adult social care and support; working in Adult Social Care, Health and related services and providers.
The dates and themes for 2023/24 are as follows:
April 28th(Assessments and Reviews) May 26th (Right staff in right place with right skills at the right time); June 30th(Building relationships); July 28th (Signposting to Information and Advice); September 29th (Creating spaces) October 27th (Digital and the Human Touch); November 24th (Co-creation in action – looking at top housing tips); January 26th (Direct Payments Policies); February 23rd (Having the freedom to support people) – all on Zoom
For booking details, please click: https://www.eventbrite.co.uk/e/over-a-brew-coproducing-social-care-in-the-east-of-england-tickets-582202612687
For resources in relation to the outcomes of the "Over a Brew" sessions please click: Resources – Association of Directors of Adult Social Services Eastern Region (adasseast.org.uk)
Over a Brew recordings
If you would like to see subtitles and they are not already embedded, click on the 'cc' in a box in the bottom right of the video player.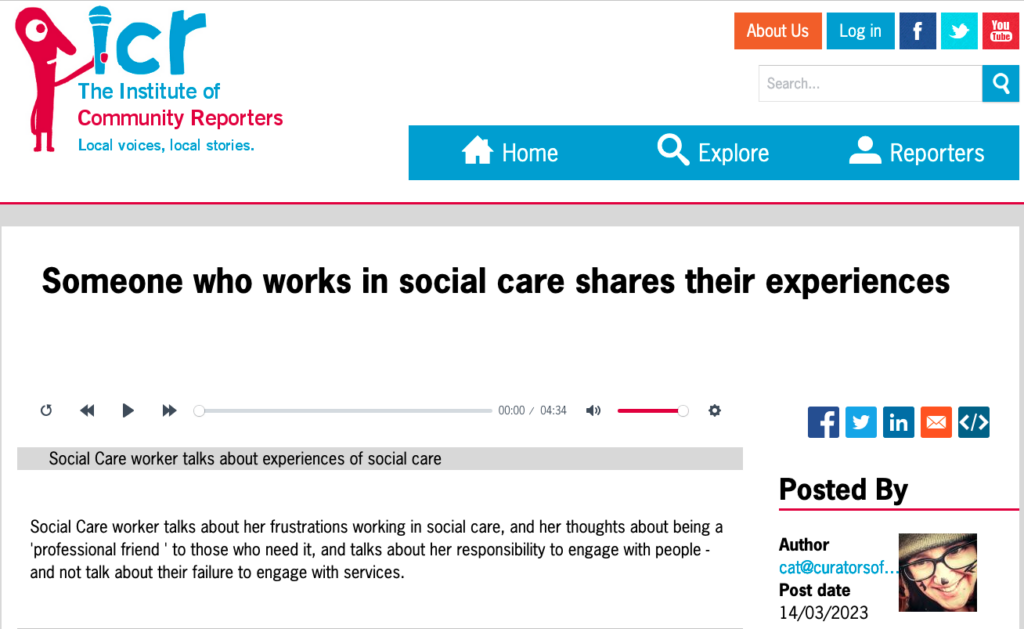 Kate and Eleanor describe the challenges a carer may have when professional support is not as good as it should be